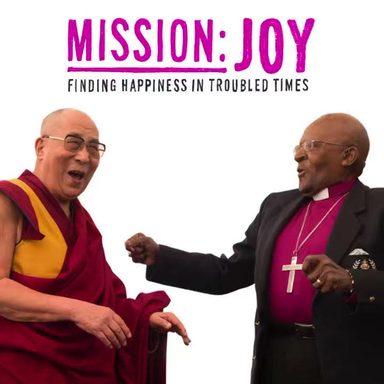 The Spirituality Collaborative Presents: Mission: Joy – Finding Happiness in Troubled Times
Mission: JOY is a film that shares the humor and wisdom of two of the world's most beloved icons, His Holiness the Dalai Lama and Archbishop Desmond Tutu. These two Nobel Peace Prize Laureates united for one final mission: to show the world how to live with JOY, even in troubled times. And they know what they are talking about. They both lived through extreme hardship, and continued to live with JOY despite their circumstances.
Come join us for inspiration, discussion, and refreshments.