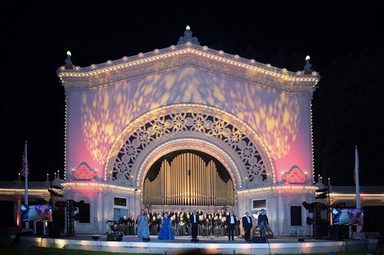 Spreckles Organ Pavilion
Come join us for the Opening Night of the Monday evening concert series at the Spreckels Organ Pavilion. This first concert is titled Young Artists.
Concert time is 7:30, but come early to fellowship with your UCC friends. We will provide drinks, snacks and dessert.
Please bring a lawn chair with you and if you don't have one call Ron at (619) 890-6437 or Scott at (619) 696-5051 and one will be provided for you.